Skip to content

Completion of Bulk Dredging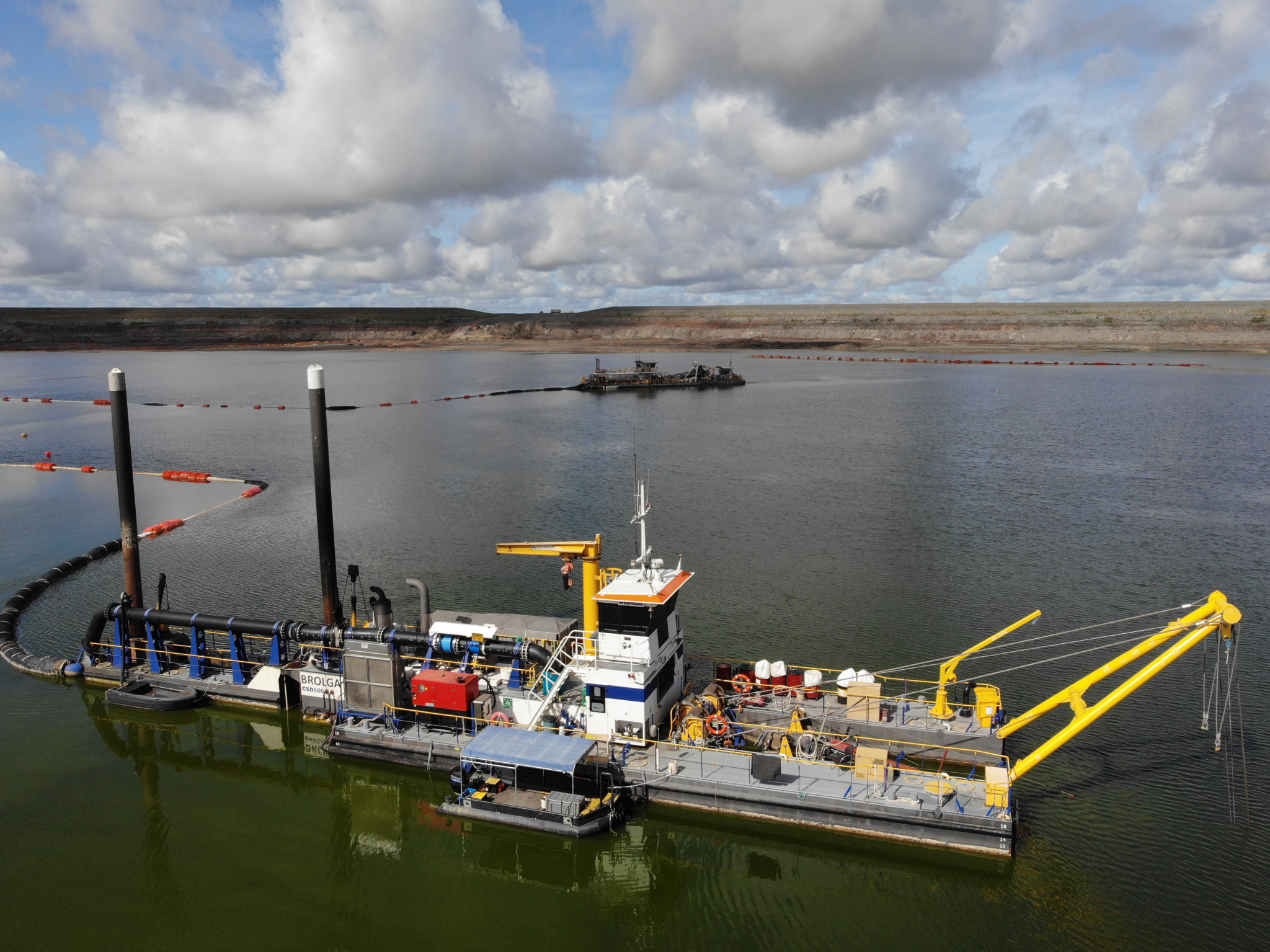 A significant milestone was achieved at ERA's Ranger site in February 2021 with the completion of dredging operations. Throughout 2020 alone, a total of 6,194,482 cubic metres of tailings were safely transferred from the Tailings Storage Facility to Pit 3.
The completion of this process represents an important part of our rehabilitation journey at Ranger for people and country.

The tailings transfer project commenced in the first half of 2016 when the 'Jabiru' dredge and 'Mudskipper' maintenance craft successfully completed safe performance testing. In the second half of 2019, a second dredge the 'Brolga' and second maintenance craft, 'Ginga' was launched to aid in the successful safe completion of the project. The dredges were operating for 24 hours per day 7 days a week until the project was completed on Monday 15 February 2021.
To stay updated on Ranger rehabilitation, please refer to the latest information in our Mine Closure Plan.